Drums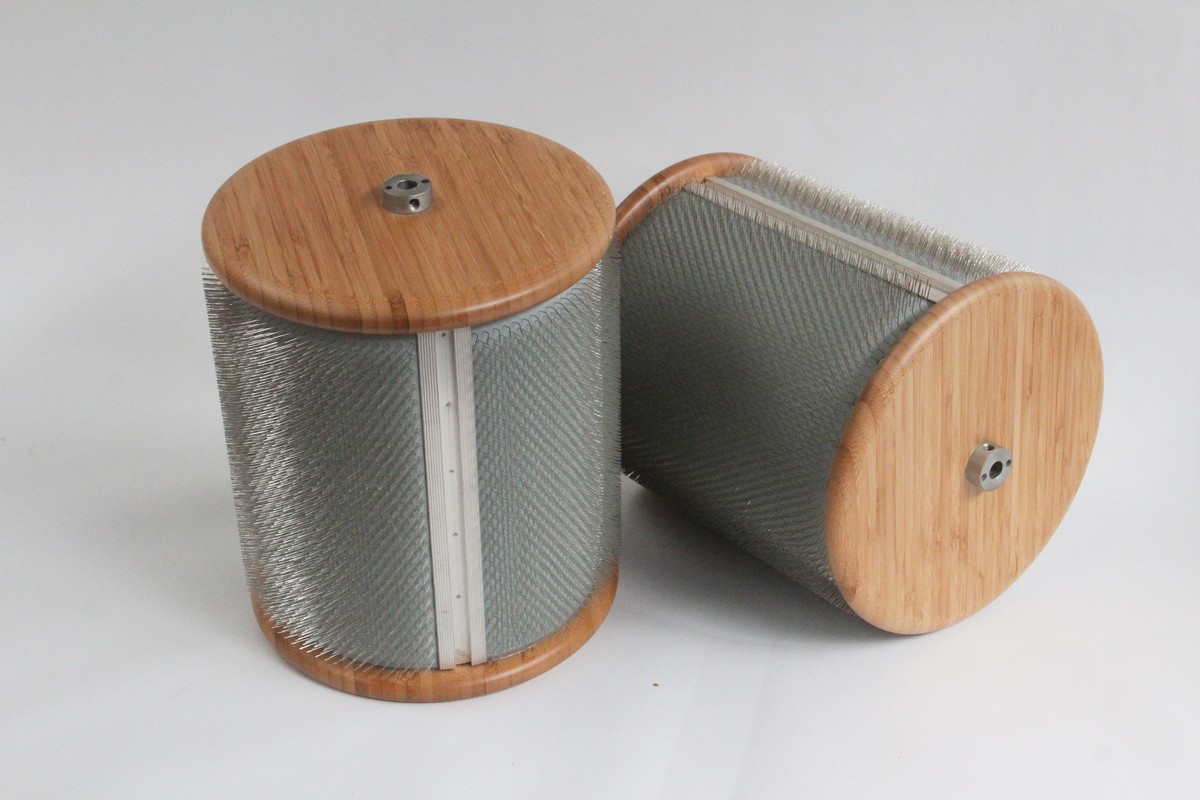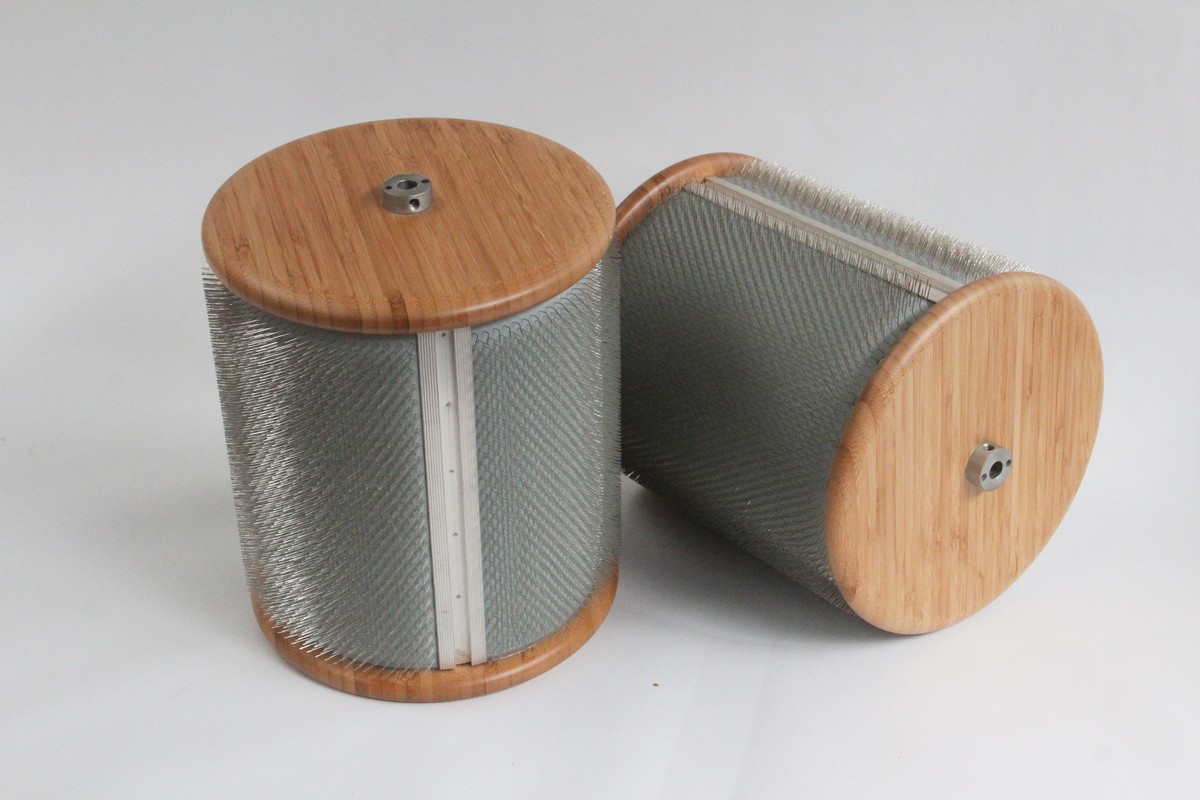 Drums
Magic drums
The Fusion Engine drums use a unique new design that offers several benefits, the most obvious being the prominent edges that keep the fibre on the drum, so there is no clogging or tangling of material around the axles. The special shaping of the edging actually helps to draw the fibres onto the drum, almost to the point of appearing as though it is 'sucking' the fibre in. This in turn significantly reduces the maintenance and cleaning required.
Switching drums
A major feature of the Fusion Engine is the ability to change drums. There is no need to purchase multiple carders to work with different kinds of fibres as we offer drums with different carding cloth densities. Your carding becomes considerably cheaper and your single machine far more versatile. There are just three grub screws holding the main drum in place, and it is possible to swap the interchangeable drums in a couple of minutes!
In addition to the standard 72tpi cloth, we are offering 128tpi cloth drums. Dependent upon demand, we will try to increase the range of cloth sizes available.